Welcome to Moonstone Class 
2018-2019 
In Year 3, we are all good friends and get on well with each other. We love learning and like to do our very best work every day. Our teacher is Miss Booler. Year 3 have PE on Monday's but please ensure PE kits are in everyday for special events. 
Year 3 were very lucky to have an artist come in to teach them all about digital art. They created an Egyptian landscape and architecture using computer software and were focusing on making sure everything was in proportion.
March
Year 3 have been focusing on time. over the weeks they have become more confident and are beginning to tell the time accurately to the nearest minute. We also spent some time practicing our left, right, clockwise and anticlockwise turns outside which was very fun!
In English, the children had a series of lessons to plan an alternative version of our story 'Egyptian Cinderella'.They used a range of comparative conjunctions and fronted adverbials to make their story varied and more exciting to read.
Year 3 thoroughly enjoyed their trip to the Fitzwilliam Museum. They were lucky enough to have an Egyptian workshop where they could experiment with different brush sizes to create Egyptian shapes on papyrus paper. After this, they had time to explore the Egyptian artefacts in the museum.
February
In science, the children moved onto creating their own scientific experiments to test different questions about magnets. One group created a fishing rod to test whether magnets worked under water!
Moonstone have been learning all about fractions and how to add and subtract them. They have really got the hang of finding a fraction of a number.
January
Year 3 have hit the ground running and been recapping their place value knowledge before moving on to our new fraction topic.
Our new topic in science is forces and magnets. We have started the topic by investigating how cars move along different surfaces.
Moonstone and Sapphire class learning about pushing and pulling forces.
December
In maths the children have been learning all about perimeter. They have been calculating the perimeter of simple and rectilinear shapes and even carried out an investigation which they really enjoyed!
Year 3 have been creating festive poems. They have looked at spine, acrostic and when poems and have used lots of adjectives and descriptive language to bring them to life.
The children all ready for their Christmas performance.
November
In maths we have moved onto multiplication and division, the children have been working hard to make links between the two operations and are beggining to solve reasoning problems based around what they have learnt.
In English we have been creating our own stories based around our class book 'Bedtime for Monsters'. The children have been focusing on adverbial phrases and descriptive language to bring their story to life.
The children have really enjoyed learning about animals and humans in science. We have done experiments to test muscle endurance and learnt all about the human skeleton. We even created our own skeletons.
October
In maths we have be learning about addition and subtraction by using the column method. We have learnt how to exchange and made sure our columns were lined up correctly.
Year 3 have been working extremely hard in the ICE Zone. The children have learnt about the battle of Bosworth, the changes in the church and Henry VIII. They have also been designing and making fantastic dolls in the I.C.E Zone. 
The children have developed their  computer skills by learning about scratch. They have designed the backgrounds, changed the sprites and programmed the sprites to move and speak. They also showed fantastic teamwork and shared the laptops beautifully. 
In science we investigated the permeability of soil and explained our findings. We found that the soil with larger rocks was more permeable because the water had more air and space to run through. The children were fantastic scientists and made sure their tests were fair. We have also been looking at fossils and how they are formed. We even created our own!
September 2018
In the first week back at school, we spent time getting to know each other and our new teacher.
We had a special 'History off the page' Tudor Day (see photos below) where we all dressed up and learnt about how the Tudors lived.
The Year 3 curriculum Newsletter which explains what the children will be learning this term.
Welcome to Moonstone Class
2017-2018
In Year 3, we are all good friends and get on well with each other. We love learning and like to do our very best work every day. Our teacher is Miss Smith and Mrs Street helps us too.
September 2017
In the first week back at school, we spent time getting to know each other and our new teacher especially on a special 'History off the page' Roman Day when we all dressed up and learnt about how the Romans lived at the time of their invasion of Britain. We took turns at making clay pots and charms, creating medicines and perfumes, writing with ink we had made ourselves and making mosaics with tiles. In the afternoon, we took part in a Roman feast, reclining on our sides while served 'wine', bread, cheese and grapes by slave girls. Our entertainment was watching drama, poetry, dancing and the military formations performed by some soldiers.
We have continued learning about the Romans in our ICE zone sessions and are especially enjoying designing and making our own shields.
In the classroom, our Maths work has been focused on place value. We have been learning: the value of each digit in three and four digit numbers; how to compare and order numbers; how to add or subtract one, ten or a hundred; and how to write numbers in numerals and in words.
In English we have thoroughly enjoyed watching a film called 'Baboon on the Moon' and using our excellent inference skills to work out why he is on the moon. At first, we thought that the baboon would be scary but he soon tugged at our heart strings and gained our sympathy. We have already written character descriptions of him and retold the whole story so, next, we are going to try to imagine what has happened in his past.
In Maths, we have used lots of practical apparatus to help develop our number knowledge when learning about place value and addition.
October 2017
In English, we have now finished writing stories about the 'Baboon on the Moon' and have moved onto using our brilliant ICE zone learning to help us write non-chronological reports on the theme of the Romans.
In Science, we are learning about nutrition and the importance of a balanced diet as part of a healthy lifestyle. The children helped to sort Miss Smith's huge bag of shopping into the different food groups before learning how proteins, dairy products, carbohydrates, fruit and vegetables help the human body to grow.
After lots of work on addition, the children are great at solving all sorts of calculations so, after half term, we will move onto subtraction.
They have also completed writing their non-chronological reports on The Romans and on Healthy Lifestyles.
November 2017
Since coming back to school after half-term, we have been working really hard and Miss Smith is very impressed at the progress that the children have all made since September.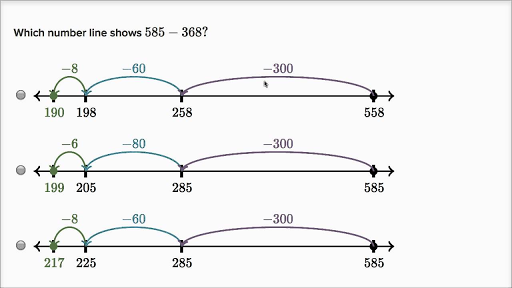 In Maths, we are working on subtraction by practising different strategies including taking away, counting back and even counting on a small number of steps to find the difference. We are getting really good at  mentally taking away units, multiples of 10 and multiples of 100, even in word problems.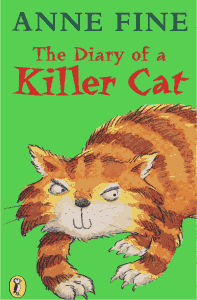 In our English lessons, we have started reading a book called 'The Diary of a Killer Cat' by Anne Fine. We have made predictions about what we think may happen and have been using our inference skills to answer some really in-depth questions. In our grammar lessons we have been revising verb tenses and plurals as well as the names of the different word classes.
As part of our Science learning on 'Animals including Humans', we have begun to learn about the human skeleton. We now know the special names of some of the 206 bones and about the skeleton's three functions (protection, support and movement).
Year 3 thoroughly enjoyed their very first DLPT Sports Tournament taking part in football, netball and dodgeball matches against three other schools. They made everyone very proud by working hard, demonstrating fantastic team work and having lots of fun. As a added bonus, they were thrilled to finish 2nd overall. They have written letters to Mr Franco to say thank you for doing such a good job of organising everything. .
December 2017
December is always a very busy time in school with lots of practising for the Key Stage 2 carol concert as well as working hard in all subjects and making end of unit assessments. Year 3 have done themselves proud in every way! Below are some photos of some great learners.
Playing in the snow and dressed up ready for 'Carols by Candlelight'.
January 2018
Happy New Year
Since coming back to school after the Christmas holidays, there have been a few changes to the Year 3 timetable. On Thursday mornings, Mr Suali teaches Indian drumming, dance and singing. Everyone is really enjoying the sessions.
In the first full week of January, the whole of KS2 held a Science Day with the children being split into 4 groups and taking part in four different Biology activities. These are photos of children investigating how their heartbeat changes before, during and after exercise.
Our new English topic for this term is very exciting as we are going to be learning about a book called 'Arthur and the Golden rope' which is set in a Viking land filled with magical objects, powerful gods and mythical beasts. Already, we have lots of thoughts and questions based on the detailed illustration from the endpapers.
This is Sasha who is a 'reading dog' and comes to visit us some Wednesday afternoons. She is very sweet-natured, loves being stroked and listens really well when we take it in turns to read to her.
In Science, we have been learning about light and have carried out investigations to find out whether materials are transparent, translucent or opaque. We have also used mirrors to explore reflections and wrote some great accounts of our observations.
We used all sorts of materials from our scrap shed to build large Viking ships on the playground. We had to co-operate with others and follow our designs to build ships large enough to sit in and sing our Viking chants. It was so much fun and the experience will help us when we come to write diary accounts of Viking voyages across the sea from Norway to Britain.
February 2018
Year 3 had a fantastic time learning all about Viking life from our special Viking visitor. He used a  'human timeline' to help the children learn about when it was that the Vikings came to England and he showed them a selection of replica Viking weapons while explaining about many aspects of life. The children used clay to create their own carved runestones and learnt to play two different Viking board games including Hnefatafl. The children also took part in some role play where they pretended to be villagers hiding their valuables before the Vikings raided and tried to find them!
March 2018
Year 3 have had another very few weeks learning about fractions in Maths. At first, they thought this might be very difficult but cutting up cakes, pancakes and pizzas helped to make it much more fun! The children have learnt to compare, order, add and subtract fractions with the same denominator as well as learning about some equivalent fractions. They can now use division to find a fraction of a number and can solve all sorts of fraction problems too.
It was a lovely sunny day when we walked 4 times around the school field to raise money for charity through the Sport Relief Mile.
April 2018
This has been a really exciting month in moonstone class. The children have launched themselves into an exciting new ICE zone topic...South America. Already, the children have started researching different countries in the continent to write their own fact files full of information about the language, population, currency and flag as well as some of the physical and man-made features of the country.
In the ICE zone, a rainforest - complete with sounds - seems to have grown up overnight and is inspiring the children to write 'spine' poems about rainforest animals. First of all, we chose five nouns to be the spine of our animal poem and then added description before and after each noun to make the poem interesting.
Sloth
Soft, fluffy fur all over his round body
Jet black eyes surrounded in fur
Circular, shiny nose as dark as night
Razor sharp, curved claws for gripping branches
Cute sloth climbing and creeping as slow as a snail.
Jaguar
Triangular ears listening for the sound of swaying leaves
Yellowy green eyes focused on his prey
Long, stripy tail swishing from side to side
Beautiful, soft fur patterned for camouflage
Scary, fierce jaguar hunting in the Amazon Rainforest.
May 2018
Year 3 are really enjoying their Science and Geography topic this half term. They are learning all about 'Volcanoes, Earthquakes, Rocks and Soil' and have written some excellent explanations of how mountains, volcanoes and earthquakes are created. They have also learnt how to sort rocks into different groups.
This half term, in addition to PE with Mr Franco, Moonstone class have had cricket coaching and also weekly outdoor activities with an instructor from Grafham Water Centre. They have so enjoyed taking part in team building, map reading and orienteering that the teachers and TAs have started including similar activities into the outside ICE zone learning.
Every week, one Maths lesson is based around investigations and problem solving. These challenges also require good team and partner work!
June 2018
Now that the children have learnt how fossils are actually formed, they have had fun making some replica fossils using plaster of paris and small plastic animals. Everyone was actually very surprised that the process was successful and are planning to write instructions so that other children could make their own 'fossils'.
Huge congratulations to Year 3 who made everyone proud at their DLPT sports morning. Although they didn't win, they showed fantastic attitude, enthusiasm and team work. Best of all, they had lots of fun taking part in netball, rounders and multi-skills!
Year 3 have loved learning about the history of the Earth and have spent time exploring timelines and story books which present the facts in a fun way.
July 2018
To link with their Science work on plants and with their ICE zone Geography learning about the Amazonian Rainforest, Year 3 visited Kew Gardens for the day. Despite the very high temperatures, they all had a brilliant time and were stunned by incredible plants and trees. Particular highlights were the slightly scary 'Treetop Walkway', the hot and humid tropical house where they saw bananas and coffee growing, the stunning 'Hive' which had flashing lights to mirror the communications of bees in a real hive and also the amazing cacti in the Princess of Wales glasshouse. The children even saw tropical fish and a real iguana but Miss Smith's favourite was the Lily House with its beautiful flowers and enormous lily pads.
On the Ning Nang Nong
_______________________________________________________________________________
_______________________________________________________________________________
Moonstone Class 2016-2017
Miss Brock
Summer Term
This week Year 3 and Year 5, researched, planned and wrote their own childrens book, then the children read their stories to the Reception children.
Year 3 and 5 worked hard and really well as a team to ensure their book was ready for copying and binding. The Reception children seemed to thoroughly enjoy the stories.
Story Writing
Moonstone class have been extremely busy in their English lessons by learning three different poems for the St Noets poetry festival. The children have learnt the poems off by heart and with actions. In year 3 all the children have innovated their own poem in the style of the 'Scissors' by Allan Ahlberg. On Friday the children performed the three learnt poems in front of the other schools from the St Neots area.
In Maths the children have met the 'Angle Family'. We have been learning the different names and types of angles there are. All the children took part in an angles investigation and hunt. We explored the classroom and outside for all the different angles we could find. The children enjoyed learning and exploring the different types of lines, showing how to make the lines with their bodies.
In Science Moonstone class have just started a new topic of 'Forces and Magnets'. So far the children have learnt different types of forces, what a force is and what friction is!
Maths- Angle hunting and Line creating
St Neots Poetry Festival
Science- Push and Pulls
We have kicked off the brand new term with a great start to our new topic 'Home and Away' by delving into the local history. Year 3 went to the St. Neots museum where they embarked on a tour of their local history and discovered artefacts from the towns history. The children were very excited to explore the different items on view in the library and to gain a greater understanding of their local history.
St. Neots Museum
The last couple of weeks have been filled with lots of fun and learning. We have had a trip to the St Neots library, in preparation for world book day. At the library the children had a chance to read and listen to some of their favourite books. The children learnt how a library is organised and where to find different type of books.
 Lots of the children made potato book characters (characters from their favourite books) in for world book day.
In Science we have learnt about the different types of food groups and have started to sort different foods into their correct groupings.
St Neots Library Visit
World Book Day Characters
After a great half term the children have come back ready and rested to tackle the next part of the term. Throughout this term we will be looking into fractions, gymnastics, myths and legends and begin to understand the nutritional value of foods.
Moonstone class have been lucky enough to begin gymnastic lessons this half term. Children will be focusing on balances, shapes and movements.
We have started our new Science topic this week called 'Animals including Humans'. The children explored the human skeletons, becoming doctors and scientists learning the scientific names for the main bones in the human skeleton.
The children have read and voted for the books in the Cambridgeshire 'Read it again 2017' competition. The children enjoyed exploring all of the books, reading them and discussing their favourite and why. Every child voted once for their favourite book. Moonstones favourite book turned out to be Officer Panda, a great book thoroughly enjoyed by all in Moonstone Class.
During Maths over the last couple of weeks the children have been learning to tell the time in 24 hours, analogue and digital and in roman numerals. The children really enjoyed exploring the roman numerals and writing different numbers using the roman numerals.
Read It Again
Spring Term
Welcome back, the children in Moonstone Class have come back with a bounce and are ready to learn. This term the KS2 ICE Zone topic in Ancient Egyptians. The ICE Zone is looking amazing, we even have our own life size sarcophagus in its tomb complete with hieroglyphics hiding a secret message!The children have already created art work of themselves as pharaohs, designed canopic jars and explored some of the great Egyptian Gods.
Ancient Egypt ICE Zone
Its Christmas!!
The run up to Christmas at Winhills is always a busy time of year and this year has been no different! In Moonstone Class we have voted for our school council representatives, had and inter-schools sports morning and learn a dance and a number of songs for our Christmas concert 'Christmas by Candle Light'.
As well as all of that we have also been busy continuing our learning in English, Maths and Science. In English we have spent some time looking at different poems. The children have learnt the difference between and created their own 'Haikus', 'Limericks', and 'Kennings' poems. In Maths the children have been learning their multiplication tables in order to gain their awards and badges for them.
Busy Christmas time!
We all had an exciting half term in Moonstone class. This week we voted for our new School Council representatives. Four children made presentations and spoke to the whole class. We then voted for a boy and a girl and are proud of our newly elected School Council members. 
This week we have gone pumpkin crazy. We have written instructions to make pumpkin soup in English. In Maths we looked at measuring ingredients to make the soup and the different quantities needed. The children designed their pumpkins beautifully and made their creations come to life. Some children decided to carve their pumpkins, while others just decided to paint and decorate them.

Moonstone class have been busy creating their very own fairy tales with a funny twist. The children have learnt how to proof read and edit their work to make it even better. We hope to have written a Moonstone book of fairy tales by half term.
The children have been exploring addition and subtraction over the lest few weeks. They can now   confidently add and subtract using written methods. Moonstone class have learnt how to estimate their  answer and use the inverse to check their working out.
In science, the children have been learning about Light. They are able to identify different light sources and know which materials make great reflectors. Moonstone class have been busy learning and researching  facts about light and the Sun.
Maths group work
During Science this week, the children looked into how mirrors work. We learnt how light travels and then investigated the uses of mirrors. We used them to write secrete messages and to reflect lines drawn on the playground to travel successfully along the lines. 
Investigating mirrors
In Moonstone class this week we have written our story map to go with our fairy tale. We then acted the story out to remember each part of it. Some of the children performed the story really well they became Diamond Learners for their efforts. We also acted out scenes from the fairy tale to help include speech in our writing.
Diamond Learners
This week we were lucky enough to have a visit from our artist in residence Mr Cornell. He taught us how to draw portraits. We worked really hard to develop our skills, especially the proportions of our faces. Mr Cornell chose a Diamond Learner- A first for Moonstone Class this year.
We have started our new topics. In English we are looking at Traditional Tales, in Maths we have started to focus on place value and in Science we have started looking into out topic of Light.
Portraits
Welcome back to school. This week has flown by, everybody is excited and ready to go after an amazing break. Year 3 and 4 were lucky enough to have a 'History off the page day' to kick start their ICE Zone topic 'The Tudors'. The children and teachers came to school dressed as Tudors and spent the day experiencing life as a Tudor, finishing off the day nicely with a banquet fit for Tudor Royalty.  
Terrific Tudor Day
M
arch 15th 2016
Moonstone has had an awesome second half to our spring term! We are wrapping up our persuasive writing unit and have been focusing on shape in maths! Last week we made 3D model monsters and the children really enjoyed it! In science we are continuing our investigation into light and have learnt that light needs to reflect for us to see it! 
The most exciting bit for us this week though was our sports day with the rest of the trust. The students from Moonstone exhibited outstanding behaviour noticed by all adults and on top of that had tremendous sportsmanship! I am so lucky I get to work with such fabulous children! 
I hope everyone is getting excited for the Easter break! We will be having reward day next week and the children are really looking forward to this! 
The past two weeks have been full of fun in Moonstone! In maths we continued fractions looking at equivalent fractions as well as adding and subtracting fractions. We have now moved onto measurement. In English we are finishing up our mystery narrative unit and the children have just completed writing their own mystery narratives! We will be moving onto poetry today. In Science we have complete our study of soil and had a very fun investigation in the school garden. In P.E. we have continued to play kickball and practise our striking and fielding skills as well as our rolling and kicking.
We are looking forward to expanding our study in the ICE Zone next half term to the Vikings! We also had a great time making pancakes for pancake day!
Wishing everyone a safe and fun half term!
January 26th 2016
We have had a fun and exciting last two weeks! The children are producing some amazing work in the ICE Zone and starting to code for computing! In maths we are learning fractions and will be adding fractions this week. In English we are writing mystery narratives and have started to read The Burning Cottage. In science we have learned about fossils and will move onto our light unit. In PE we are playing kickball and the children are learning striking and fielding skills. In modern foreign language we have started to learn how to greet in French.
The homework that has been returned so far looks great and the children are working to a good standard!
It was a real pleasure to have Mr.Cornell in for the past two weeks and the children have produced some great art work we will be sharing soon!
Cheers,
Miss Wehrle
January 14th 2016
I hope everyone had a fun and enjoyable holiday break!  We are back and off to an exciting start! Our new topic for this half term is Anglo-Saxons. The ICE Zone is ready to go and we have many exciting activities planned for the children. In English we are starting our narrative unit focusing on the genre of mystery. In Maths we are working on time and converting time from analogue clocks to the 12-hour clock, 24-hour clock and Roman numeral clocks. We continue to focus on our multiplication and have a classroom challenge students which participate in every Monday.  In Science we are finishing up our soil unit and have been learning about fossils. This week we have Mr. Cornell in working with the students on collagraphs and homework will be sent out on Friday!
Hopefully we will see some snow this weekend,
Miss Wehrle
December 9th 2015
The past two weeks in Moonstone class have flown by! Since decorating our Roman shields in the ICE Zone we have painted Frescos and completed our study on the Romans. Next term we will be learning about the Saxons and the Vikings. In math we are continuing to work on our multiplication and the children have been very successful with their multiplication booklets many achieving gold, silver and bronze badges. Mrs. Mitchell was overwhelmed with the amount of stars she has been giving away to students passing their tests! In English we are finishing up our recount unit and will hopefully be able to squeeze in some poetry before the holidays begin! In science we have started our investigation into rocks, fossils and soils. Right now we are learning about the three different types of rocks and the difference between natural and man-made rocks!
I hope to see all of the parents and family members out at our Christmas concert next week! The children have been working very hard and are looking forward to performing!
Merry Christmas and a happy New Year,
Miss Wehrle
November 30th 2015

Moonstone has been very busy in the last two weeks! We have completed our Roman shields and even marched in formations with them! We practiced marking the tortoise formation and the wedge! The shields are now up on displayed in our ICE Zone.
In Mathematics we learned how to make graphs, collect data and analyse it. We are now starting to work on our time tables. It would be greatly appreciated if parents could help their children with these. 
In English we are working on our recount unit. We have been writing diary entries, event recounts and yesterday we began writing from the perspective of objects in the classroom. We are having a lot of fun with this and continue to tie our work to the book The Day the Crayons Quit. 
I am looking forward to the holiday excitement in December at the school and the exciting activities we will be doing in the classroom! 
November 12th 2015
I hope everyone has had a great half term! From the sounds of it many of the students in Moonstone had a great holiday!
I have really enjoyed the opportunity to get to know many of the parents from parents evening. I really appreciate everyone taking the time to come in and support their children and their learning here at Winhills.
 In math we have been focusing on adding and subtracting numbers up to three digits. We have directed a lot of this work towards problem solving. We are looking at problems that include time, money and measurement. In English we are finishing up our narrative unit, writing our own narratives and editing them. We have also spent quite a bit of our time in the ICE zone finishing up some key activities. We are researching Roman Gods, learning Roman numerals and creating mosaics. Our next step is to create Roman shields!
October 13th 2015
We are now underway in our next English unit focusing on the narrative The Princess and the White Bear King. We have been learning lots and have had fun participating in prediction role plays, writing letters from the princess's perspective and looking in depth at the illustrations. In Mathematics we have been working on rounding and are now switching our focus to measurement.
I am impressed with the dedication to Maths Whizz, Accelerated Reader and the homework!  
Great work Moonstone!
October 1st 2015
After an amazing start to the year in the creative weeks Moonstone is now fully immersed in curriculum and in the ICE zone! In mathematics we have been working on place value, learning about the units, tens, hundreds and thousands. We have been partitioning two, three and four digit numbers as well as rounding two and three digit numbers. In English we are finishing up our study on non-chronological reports. We have looked at many texts and have created our own non-chronological reports on the Romans. This has been really great and the students have produced some amazing reports!. We continue to walk twenty minutes each day and are recording our steps on a classroom chart! 
In dance students have started the routine for the Christmas concert with Miss Johnson. In physical education the students are learning netball and tag rugby with Mr. Franco and in science students are learning about plants with Mrs. Wright. The students are very busy at school and are focused on their targets for the year.
Please help to remind your children to complete sixty minutes of Maths Whizz every week as well as to read at least ten minutes every night. Being engaged in these activities will help your children make progress this year!