2017-2018
Welcome to the Spring Term!
We would like to welcome Mrs Spencer to Turquoise class as our TA.  
We have an exciting term ahead of us, with a new quality text in English (Goodnight Mister Tom), a new topic on the Battle of Britain and lots to investigate in science. Please see the Spring Term Curriculum Newsletter for more information on our topics and learning for this term.
We will have dance every Monday after lunch and PE alternates every Tuesday.  We also have play leaders from Ernulf coming in every Wednesday in the afternoon. Please remember to bring indoor and outdoor kit as well as a water bottle.
In English we are enjoying the novel Goodnight Mister Tom. We have written a letter to William Beech's mum, written a diary entry as either Mister Tom or William and are keeping track of our personal thoughts and feelings using an emotion graph. We are already seeing changes in personality of both the characters.
Fractions has been our focus this term  in maths and learning how to add and subtract them by finding the common denominator has been a challenge. We are also practising our times tables daily as these are essential when working with fractions.
In Science, we have discovered how filtering, sieving and evaporation can separate mixtures. We sieved pasta and flour and evaporated the water and salt solution. We were really pleased with our end result, salt crystals. After this result, we wondered whether evaporating a sugar and water solution would leave the same results.
In Topic, we are enjoying learning about the Battle of Britain. The air raid sirens were very loud and we practiced hiding under the classroom tables as children in WW2 would have done. We have enjoyed learning about life as an evacuee as well as developing our understanding about why the war started.
Year 5 have continued to enjoy Goodnight Mister Tom but are now developing their writing skills by writing a biography on Winston Churchill. They have found out some very interesting facts for their homework and used this to begin planning their writing. We have learned about the key features of biographies by analysing others, such as Teresa May's, Usaine Bolt's and Mary Secole's.
In maths, we have been learning about decimals and money. We created a shop where we had to buy items, write our own receipts and ensure that the correct change was given. More recently we have researched how much items cost and used our arithmetic skills to add, subtract and multiply amounts.
In science we have learned all about the life cycles of mammals, insects, birds and amphibians. There were some similarities but also a lot of differences.
We have had our last session with the Young Leaders from Ernulf. We thoroughly enjoyed our sessions on tag rugby, football and circuits. PE sessions will continue every Tuesday with Mrs Culver and Miss Moniz.
World Book Day saw many of us dressed us as different book characters. We enjoyed listening to different stories read by other teachers and dropped everything and read throughout the day.
Science Day
We had an exciting whole day of science with all the KS2 teachers.
With Miss Scott, we made our own digestive system and learned about the different organs needed to digest food. In Miss Smith's session, we learned about the effects exercise has on our bodies. With Mrs Wright, we dissected a plant and learned about all the important elements of plants. In our session with Mr Gross, we used different scientific chemicals to extract DNA from a strawberry.
The children had a fantastic time exploring these different elements of biology.
2017-2018
Autumn term
Mrs Wright is the year 5 teacher this term, with Mrs Culver and Mrs Grimes our TAs. The children began the term very positively and enthusiastically. We are really impressed!
This term we will be learning lots about the Ancient Greeks and Earth and Space. The children are already enjoying their Indian Drumming sessions with Mr Suali and their PE sessions with Mr Franco and Mrs Culver on a Thursday.
We have started to read the Greek myth 'The Adventures of Odysseus' in English. In maths, we have revised our place value knowledge and are learning to round numbers up to 1,000,000!
Here is our curriculum leaflet for this term.
Autumn term curriculum leaflet
Over the past few weeks, the children have enjoyed many activities.
In English, the children have been writing diaries, letters and a speech in different roles from The Adventures of Odysseus. They have been developing their sentence structure as well as their choice of vocabulary to describe characters and settings.
In Maths, the children have worked really hard on their written methods for addition and subtraction. They also are more confident in working with larger amounts.
In science we have been investigating how shadows are formed. The children also posed the question, 'Why do shadows move and change length?' To solve this we drew around our shadows on the playground at different times of the day. Some children discovered that in the morning your shadow might be visible but by the afternoon it may not due to a tree's shadow having moved.
Turquoise class have continued to enjoy their Indian Drumming sessions, which also include dance and singing. Well done to the children who went to the Heads Conference in Cambourne and performed for many head teachers across the county.
Year 5 have been extremely busy the past few weeks!
We have started to read Kensuke's Kingdom in English and have been in great anticipation, waiting to find out what happens to Michael and how he survives. We have been learning to proof read our writing and check that our sentences make sense.
In Maths, we have been learning formal written methods for multiplication and division. We have discovered that it is very important that we know our times tables and so will continue to practice these regularly.
In Science we have learned more about our solar system and can name all 8 planets in order. We have enjoyed learning about space, however we still have many questions to ask!
We have also been learning about the Trojan war in our topic sessions with Mrs Culver. We were amazed to discover that the Trojan horse could hide 30 men and created by Odysseus.
BIG BAKE
With Year 6, we made many yummy treats to sell. With the help of Mrs Lee, Mrs Culver and Mrs Grimes, we made rocky road, fairy cakes, cookies and flapjacks. The sale was a huge success and we raised £180.70! Thank you to everyone who supported us.
DLPT SPORTS EVENT
Year 5 really enjoyed their sports morning playing football, netball and dodgeball. We tried our very best and worked well together. Overall we came fourth.
We have had a fantastic few weeks preparing for and celebrating Christmas.
In English, we finished reading Kensuke's Kingdom, which we thoroughly enjoyed, and wrote a class Christmas Haiku. We read our poem in our Christmas performance.
In Maths, we learned about perimeter and even had to find the perimeter when some of the measurements were missing. That was quite tricky.
We have enjoyed learning about materials and their properties. We have learned new vocabulary such as permeable and insoluble. We tested different materials to see how flexible, magnetic, hard, permeable or transparent they were.
In Ancient Greece, we have been comparing what life was like in Sparta and Athens. There were many differences such as democracy and what boys and girls were allowed to do. It was a difficult choice.
Well done to all the children for practising and participating in our Christmas performance, Carols by Candlelight.
We have also enjoyed our Reward Day! A silent disco was the perfect way to celebrate all of our achievements this term. Well done Turquoise class!
Have a wonderful Christmas and a happy New Year!
Mrs Wright.
2016 - 2017
Autumn term 2016
Miss Smith is the Year 5 class teacher this year and is very impressed and happy with the 28 children in her class. During the first few weeks, they have shown themselves to be curious, focused and keen to learn as well as being good friends to each other.
Maths
The focus for Maths lessons has been on place value and understanding how much each digit in a number is worth. The children have practised counting, reading, writing, comparing, ordering and rounding numbers up to 1,000,000. These skills will be crucial for their calculation work during the rest of the term. The children have also learnt about negative numbers in the context of temperature, about Roman numerals and have played strategy number games to improve their reasoning skills.
English
Reading has been a huge focus at the beginning of Year 5. All the children are reading regularly at home and doing extremely well on their Accelerated Reader quizzes but also loving reading all sorts of books, magazines and newspapers at school. As a class they have enjoyed lots of Michael Rosen poems and 'George's Marvellous Medicine' but, at the moment, are reading about another unusual grandmother - David Walliam's 'Gangsta Granny'.
The first two weeks of the Year 5 spelling programme has been focused on learning to spell words with a silent b such as lamb, tomb and doubt. Everyone has thoroughly enjoyed the paired games and activities and they have also learnt some new words to use including subtle as in, 'The cake had a subtle taste of lemon.'
The children have been learning to write newspaper reports and took the great picture book 'Tuesday' by David Wiesner as inspiration. It portrays the strange night that a small town was visited by hundreds of toads on levitating lily pads! Having practised how to include the key features of a report, the children then wrote independently about a coastal air-sea rescue.
In other work, Year 5 have been learning: about the number system, religion, architecture and masks of the Ancient Maya civilisation; how the Earth and Moon orbit the Sun in our Solar System; and how to say simple phrases and sentences in French with Madame Allden. They have a dance and netball lesson every week and are currently learning to sing a medley of pop songs.
Lots of learning and lots of fun!
Our new poetry unit of work is based on an anthology called 'Cosmic Disco' by Grace Nichols.
The first poem we are studying is called 'When the colours spoke' and has already generated some brilliant language and imagery as well as art work.
Over the last few weeks, the children have used their addition and subtraction skills to solve one-step, two-step and multi-step problems in Maths. This involved visualising each problem and thinking carefully about the language of the problem and what exactly it was asking. After working hard on investigating multiples and factors, the children are now revising the grid method of multiplication before moving onto using a column method.
In English, the children have been writing some amazing poems about colours, hummingbirds and the Aurora Borealis. They used some incredibly powerful vocabulary and imagery to create pictures in readers' minds. This skill was further developed in a unit of work called 'The Piano', a short film by Aidan Gibbons which tells the story of a lonely, elderly man who has flashbacks to the memories of his past as he plays a melancholy melody.
In Science we have carried out two exciting investigations; one was to investigate friction using materials that could possibly be suitable for a bike brake pad and the other was to use rotocopters to explore air resistance.
We would like to say a huge 'Thank you' to everyone in Year 5 who contributed to Children In Need and another 'Thank you' to Mrs Suali who came into school this week to explain all about Sikkhism.
What a busy end of term!
At the beginning of the month, Turquoise class recorded an acapella version of 'Silent Night' to go on the Winhills Christmas CD; they later performed this in the KS2 carol concert 'Christmas By candlelight'. Miss Smith was truly impressed by how easily the children learnt the carol and how beautifully their voices blended together.
All the children loved using their Art and DT skills to create some stunning Christmas cards, penguin calendars and decorations for the classroom.
Congratulations to the whole class for earning Reward Day at the end of term. They did this by working extremely hard all term, completing all their homework and showing exemplary behaviour. Because they also wore smart school uniform every day and always remembered their PE kits, they were also allowed to wear their own clothes for the day. Everyone (including the teachers)  thoroughly enjoyed visiting the cinema in the morning (to watch the BFG) and then playing games and decorating biscuits in the afternoon.
Year 5 have made a brilliant start to 2017; they are working incredibly hard and are already making great progress in all areas.
In Mathematics, they have revised factors including prime numbers, factor bugs and factor trees. They have also learnt about cube numbers and have practised solving calculations which include these and square numbers too. Each lesson this week has included mental strategies for division as well as work on naming, estimating, measuring and calculating angles.
  
In English, they have just refreshed their knowledge of writing and punctuating sentences with subordinate clauses. This week they have been learning how to write persuasive letters on the theme of how important it is for primary age pupils to have daily outdoor breaks.

Year Five's new class book is called 'A boy and a bear in a boat' by Dave Shelton. It's very amusing but quite peculiar and rather intriguing. These are some of our first impressions and questions.
Because of the cover, I thought this book would be for Year 2 but, by Chapter 2, I was beginning to be intrigued.

The book is very entertaining but thought provoking too. Where have they come from and where are they going? Why don't we know their names? How did the bear learn to eat and drink in such a posh way?

Because the book is so intriguing, I want to read more!

The whole book is funny but the funniest line is, 'Lunch came and went but there wasn't much lunch'.
Year 5 have been working hard on division this week. They practised grouping place value counters to secure their conceptual understanding before moving onto using the formal written method (also known as 'bus stop'). Very quickly, they improved their learning and can now divide six digit numbers by divisors up to 12. They have also learnt the correct vocabulary of divisor, dividend and quotient.
The class had a visit from 'Everyone health' this week who used fun activities to teach the children about food groups and the importance of balance in a healthy diet. The children have also been keeping healthy with their daily 20 minute walk around the school field.
Year 5 have had another very busy week practising their calculation skills - particularly division and multiplication - so that they are now achieving much higher scores on their weekly arithmetic tests. Well done children - keep practising your times tables.
The class has started studying a new text as inspiration for their writing. It is a narrative poem -  'The Highwayman' written by Alfred Noyes in 1906. The language is quite challenging at times but the children are enjoying learning new vocabulary and particularly enjoy the rhythm as they recite the verses.
The illustrations in this edition of the text are very striking and really add to the emotional power of the book so the children enjoyed using them as inspiration for their own charcoal drawings. They focused on these  lines from the first verse:
The wind was a torrent of darkness among the gusty trees,
The moon was a ghostly galleon tossed upon cloudy seas,
The road was a ribbon of moonlight over the purple moor,
And the highwayman came riding—
Riding—riding—
The highwayman came riding, up to the old inn-door.
The Science topic for this term is 'Properties and Changes of Materials'. After revising their knowledge of solids, liquids and gases from Year 4 and of properties such as transparency, flexibility, and permeability, Year 5 spent a busy afternoon investigating solubility. As well as being very organised and focused, they needed excellent measuring and timing skills when testing whether salt, sugar, sand, flour, coffee, gravy and rice dissolved in water.
This week Year 5 have started learning about equivalent fractions; cutting up cake and chocolate was tasty and really helped with this! We discovered that to ensure that everyone had a piece of chocolate, we needed one and three twenty-fourths of a bar. This is equivalent to 1⅛ bars.
Every year, the children at Winhills take part in the Cambridgeshire 'Read it again' competition to help choose a winning picture book. This week, Year 5 spent time sharing the books with some of the Reception children. We're not sure who enjoyed the experience most!
Year 5 now have a 'challenge area' just outside their classroom where they can extend their learning in Maths and in Grammar/Spelling. This week, Maths has proved most popular with children exploring the ultimate division challenge, fraction match card games and multiplication link cards.
The children have thoroughly enjoyed learning more about 'The Highwayman' this week and have done a brilliant job of writing in role as both Bess (the landlord's daughter) and as Tim (the ostler at the inn).
Dear Diary,
How can I ever tell you of the terrifying events of this evening?
As dusk started to fall, I was heading downstairs to help my father serve the customers when I heard a loud thudding on the door. My heart was pounding as I glanced out of the window and saw troops of redcoats at the door. I trembled at the sight. My lips quivered. Had they heard about my beloved highwayman? Terror-stricken and startled, I ran to the cellar to attempt to hide but felt a heavy hand on my shoulder.
The redcoats seized hold of my arm and dragged me to my bedroom where I was bound to the foot of my narrow bed. They gagged me until my mouth was as stiff as stone. I gazed out to the horizon wondering what would happen to my sweet darling. I glanced at the musket beside me and thought that I would die.
As I stood there, I could just make out a tall, dark figure riding towards me. My heart leapt at the sight of my beloved highwayman. What could I possibly do to save my only love?
I was so desperate, I made a mad decision. I felt for the trigger and found it. I drew one last deep breath. BANG! Had my sacrifice saved him?
                                                                                                                     The White Horse Inn
Dear Captain,
                    This is an emergency! I am Tim the ostler and I work at the White Horse over Bodmin Moor.
I am writing to inform you that my beautiful Bess is in the arms of a vicious highwayman and your job is to get rid of him for me so that me and Bess shall be married soon. He stole her from me and I want revenge! She has a smooth and silky face with a cherry-lipped smile and felt things for me until that evil highwayman came along.
I heard the robber say that he was going out to rob and would be back at midnight tonight. Come to the gates and I will show you the way so that you can capture the villain.
Yours faithfully, Tim. 
Following on from last week's Science investigation about dissolving materials, this week the investigation focused on separating materials. In groups, the children used sieving, filtering (filtration) and attraction to magnets to separate salt/water, sand/water, raisins/flour and paperclips/rice.
As we couldn't find a way to separate the salt and water, we have left the solution over the half term holiday to see if evaporation will separate them.
After a restful half term holiday, everyone has been ready to work hard again this week!
In maths, the children have been learning more about fractions including starting to add or subtract mixed numbers and, in Science, we have started looking at reversible and irreversible changes in materials. The children have been focusing on characterisation in English - showing through powerful word choices, rather than telling a character's personality. There were nine children who chose to enter their 500 words homework stories into the competition so hopefully someone will be successful!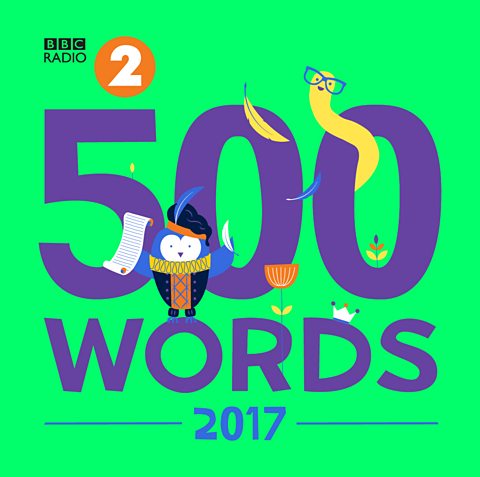 The children were also lucky to have an opportunity to work with Mrs Suali on Indian drumming this week. They thoroughly enjoyed themselves!
14th March
Last week was 'Assessment Week' during which the children undertook tests in Reading, Spelling,
Grammar, Arithmetic and Maths Reasoning. They worked incredibly hard and achieved some great
results, clearly demonstrating the progress they have made. Well done Year 5!
In Maths, the children are learning everything they can about decimal numbers and linking them to their fraction knowledge. They have been reading, writing, comparing, ordering and rounding decimals before adding and subtracting them
The class are enjoying their new English text called the 'The Princess' Blankets' which is a dark, unusual and thought-provoking fairy tale. The children have already produced some fabulous writing with rich vocabulary and complex sentence structure.
On Monday last week, the class had a enjoyable visit to St Neots library. Some children are already members but others have also joined as a result of the visit.
In Science this week, Mrs Culver helped the talented scientists to create an incredible 'plastic' substance just by mixing milk and vinegar. Miss Smith was amazed as she had never seen anything like it before!
Year 5 were inspired by the Spring weather to create some lovely art work based on the flowers in the classroom. The children spent a calm and relaxing afternoon using a range of media including paint, pastels, charcoal and pencils to represent daffodils, tulips, hyacinths, roses and irises.
Year 5 spent a brilliant morning at Tesco last Friday on a 'farm to fork' trail learning about how the food ends up on the shelves. They explored the whole store including behind the scenes in the giant freezers which were minus 20 degrees Celsius! They used their maths skills when investigating weights and prices as well as their geography skills to find out which fruit and veg had come the shortest and longest distances....cabbage came from Lincolnshire and grapes from Chile! After such a busy time, the children were very grateful for a snack and to have the opportunity to try a range of different cheeses and breads such as Stilton and Mediterranean bread. Finally, they were delighted with the gift of an apple and an activity pack with a sticker chart to record their healthy eating over the next two weeks.
Since the Easter holidays, everyone in Year 5 has been working super hard but also having lots of fun!
Maths learning has been focused on 2D and 3D shape - trying hard to remember the names and properties of regular and irregular shapes as well as sorting them in different ways. To support their visualisation and reasoning skills, the children built some impressive 3D models with construction kits.
In English, the children have continued to use 'A boy, a bear and a boat' as inspiration for writing and described in detail an imaginary sea monster that might be lurking in the ocean underneath the boat.  They also debated three objects that they would take on the voyage rather than just a suitcase, a comic book and a ukulele! There were all sorts of great, well-justified suggestions including: a teddy bear to double up as a reminder of home and also as a comfy pillow; a sat-nav because the bear's map was clearly useless; a constant source of fresh water so that neither the boy nor the bear became dehydrated as this would impair their judgement.
Winhills had an exciting visit from Google Expedition this week. Through virtual reality headsets, Year 5 explored some amazing environments including an erupting volcano, swimming with sharks, creeping through a rainforest and flying through space ...all in 3D! It was incredible!
Year 5 have now had three swimming lessons and Miss Brock says they have been brilliant in every way - very sensible and hard working...and a real pleasure to teach. Well done Year 5!
This week, they have learn to convert units of measure in Maths (partly by using the contents of Miss Smith's food cupboards!) and to research, then write about, the Polar Regions in their combined English/Geography lessons.
Children from Year 5 (and one from Year 3) thoroughly enjoyed the first Winhills after school scrabble club.
21st May
Year 5 have been very busy recently. Last Monday, the whole class went to St Neots fire station to learn about different ways they can keep themselves safe. After a picnic lunch, they learnt about water, rail and bike safety as well as a person from 'Trading Standards' teaching them about the age restrictions on buying certain products. The police explained how to keep themselves safe online and the fire officers showed them how to escape from a smoke-filled room before calling the emergency services. It was a really fun afternoon but hopefully the children will also remember the crucial safety messages.
Maths Challenge
On Tuesday after school, a team of brilliant mathematicians from Year 5 joined 9 other teams from the local area in one of the heats for the 2017 Cambridgeshire Year 5 Maths Challenge. Although they didn't win, the children did us proud and were particularly commended on their performance in the second round of questions.
'Read it again' award ceremony
Every Spring, Winhills enjoys taking part in a Cambridgeshire Libraries competition to find the best new picture book and, this year for the first time, we were invited to attend the awards ceremony at Crosshall on Thursday afternoon. Two pupils from Year 5 and two from Year 4 had the amazing opportunity to meet and chat with the shortlisted authors. They even bought two signed books for school.
Year 5 were inspired by the General Election and spent a week preparing to hold their own Winhills mock election. After forming their own parties, the children in Year 5 wrote manifestos and persuasive speeches to explain their policies. They took part in a class debate and spoke in assembly before canvassing support at breaks and lunchtimes. On Election Day, Year 5 set up a polling station with booths, ballot papers and a ballot box. They checked that all votes (including postal and proxy votes) were fairly cast before the close of polling.
In total, 250 votes were cast with these results:
Grinhills 74
Starburst 63
Tremendous Team 41
Roseburst 36
Super Democracy 36
Huge congratulations to Grinhills but a big 'Well Done' to all the parties for fighting such great campaigns.
What an amazing time Year 5 had in Cambridge today! They spent the morning in the Fitzwilliam Museum learning about paintings (including some by famous artists such as Monet and Picasso) before exploring some of the galleries containing sculptures, armour and Ancient Egyptian artefacts. After a picnic at the Botanic Gardens, the children visited the glasshouses (particularly enjoying the rainforest and cacti-filled desert), watched dragonflies at the fountain and found the centre of the maze. Great fun and lots of learning!
Linked to their work on 'Shackleton's Journey', Year 5 had an interesting visit today from a scientist who works in Antarctica. He explained how travel, life and work near the South Pole has changed (or stayed the same) in the last 100 years and he even let the children dress up in his polar clothing! They asked lots of great questions which clearly demonstrated their brilliant knowledge so we were very proud of them.
___________________________________________________________
2015 - 2016
Games
Yr 5 have been developing their striking and fielding skills as part of their cricket lesson and enjoyed working as a team.
Science - The children have been investigating thermal conductivity and the best materials to use to keep an ice cream frozen. They found out that poor conductors of heat made the best insulators.
English- The children applied some of their SPAG sentence structure knowledge and wonderful vocabulary to write an alternative chapter for our class text 'The Firework-maker's Daughter'.
History - The children have been learning about daily life in Britain during WW2 and how people stayed safe during an air raid.
DT - The children investigated Anderson Shelters and explored how corrugating materials by folding them, can make them much stronger.
Maths - The children have been converting decimals into fractions and improper fractions into mixed numbers. They continued to add and subtract fractions with related denominators and multiplied fractions by a whole number.
Maths - The children have been learning short written methods of multiplication and division and applied them to problem solving tasks. This week they have enjoyed investigating inverse and used inverse and all four operations of number to solve puzzles.
Science - The children have been investigating the properties of natural and synthetic materials.
English - The children have enjoyed the next chapters of 'The Firework-Maker's Daughter' and wrote a newspaper article reporting some of the dramatic events so far. We have been finding lots of wonderful examples of vivid vocabulary and used different ways of starting sentences to write our own versions of a chapter 5.
History - The children have been learning about why the Battle of Britain was a key turning point in WW2.
Art - The children have been developing their cross hatching and shading techniques. They then used shading to create mood in WW2 sketches.
Music - Year 5 have made a great start learning how to play the ocarina and reading ocarina notes.
Science - The children have been investigating forces in water and how different types of liquids, such as salt water create different resistances.
Maths - The children have been converting units of weight and solved problems involving missing amounts of ingredients from recipes. They have been learning to calculate the area of composite rectangular shapes and investigated the surface area of our school halls.
English- The children have enjoyed the next chapters of 'The Firework-Maker's Daughter' and wrote a diary account from the point of view of the main character. They took part in drama role plays and then wrote their own play scripts with lots of fantastic stage and character directions.
 Maths
The children have enjoyed distinguishing between regular and irregular polygons based on reasoning about equal sides and angles. They have been adding and subtracting decimal and larger numbers mentally using a range of different strategies and reasoning about which methods were most effective. Yr 5 worked very hard securing their written methods and then applied them to two step and multi-step problems.
Science - The children have been investigating the forces involved in floating and sinking and how surface area affects the design of boats and ships.
.
English- The children are really enjoying reading 'The Firework-Maker's Daughter' and exploring the rich vocabulary in the text. We used this to help us write some amazing character descriptions and imaginative firework recipes
15/01/16
The children have made a great start to the term. In maths they have really enjoyed reading and writing Roman numerals to 1000 and reading years in numerals, especially their birthdays. They have counted forwards and backwards through zero and interpreted negative numbers in context, by finding the difference between temperatures in different countries. They have also worked on number patterns and sequences.
In English, the children have been learning about the key features of discussion texts and enjoyed class debates about  'School Uniform - Good or Bad?' and '24 hour Kids TV - Good or Bad?'. They then wrote their own balanced arguments. They have also been revising sentences with subordinate and relative clauses and learnt to spell words with silent b .
Science
The children have been investigating how surface area can affect air resistance in different size parachutes. 
Music
In music, the children have enjoyed developing a sound story map and created a composition of mystery music to represent the poem  'The Marie Celeste' by Judith Nicholls.
Welcome back - The children have made a great start to the new term.
18.12.15
Yr 5 have enjoyed a week of celebrations. We had three fantastic performances of 'Carols by Candlelight', Reward Assembly, Christmas lunch, Reward Day, silent disco and a wonderful Christmas Service at St Mary's Church.
Science
The children have been learning about the force of friction. They investigated which surfaces created different amounts of friction and resistance on different types of footwear.
Science
The children have been learning about forces and enjoyed a class experiment to show how the mass of the Earth causes gravity. They researched Sir Issac Newton and used force meters to measure the force of gravity on objects within our classroom.
English
The children are really enjoying our new class text 'Cosmic' by Frank Cottrell Boyce.
 They enjoyed drama role play and conscience alley to explore characterisation which helped us to write in role as characters from the book.
Maths
The children have been learning about fractions and making visual representations to show equivalent fractions.
DT
After modifying their design plans, the children have been constructing their rockets based on the Vostok space rocket.
English
The children are enjoying reading 'The Princess' Blankets' and have been learning about how authors create settings. We explored the different senses we could write about to develop our vocabulary.
Congratulations to Turquoise class for winning the Year 5 DLPT Intra-School Sports Festival today, they made a great team effort and we are very proud of them.
Children in Need 13.11.15
All the children took part in a ramble for Children in Need wearing funny headwear!
DT
The children have been researching different types of rockets and created designs of their own. They tested a prototype to modify and improve their plan.
Maths
The children have been working on formal written methods for multiplication and applying their number knowledge to plan a party.
English
The children are enjoying reading 'The Princess' Blankets'. They have made some amazing inferences about the characters and used some fantastic vocabulary.
On  Tuesday 20th October yr 5 visited St Neots town centre to see the Freedom Parade by  The Royal Anglian Regiment 1st Battalion.
Art
The children have been learning different painting techniques. They created some wonderful watercolour paintings of the River Ouse.
Maths
The children have been learning to recognise different types of angles. We looked for different angles around school then enjoyed measuring and drawing angles in class.
English
The children have been reading 'The Highwayman'  by Alfred Noyes. They enjoyed hot seating characters and drama role play, which really helped them when they were writing from different characters' points of view.
Museum of St  Neots
History/Geography Local Study
Year 5 have begun a local study into the history and geography of St Neots. We took our learning outside of the classroom and visited the Museum of St Neots, where we found out about who St Neot was, along with other famous people from the area. We then followed the town trail and learnt about the importance of the priory, market place and the River Ouse to the settlements here.
Outdoor Maths
The children have enjoyed outdoor learning opportunities in maths. We calculated the perimeter of our entire school playing field and measured and compared the circumferences of the trees in the school grounds.
Creative Week
During creative week, the children had fun in science moving tin cans with static electricity from balloons!
The class has made a great start to the new school year and have been enjoying our daily walks.
2015 -2016
Welcome to Year 5 - Turquoise Class