2019-2020
Welcome to the class page of Year 5 Turquoise Class
Mr Gross and Miss Cooper are the Year 5 class teachers in Turquoise this year with Mrs McWilliams as our class TA. Mrs Street will teach French while PE (Games) will be taught by Mr Franco and Mr Turner. Mrs Culver will be teaching some of our lessons throughout the week.
Homework 2
Morning everyone. Each Monday and Thursday, I will attached some more ideas for work for you to do at home. If you haven't finished the first ones, don't worry, and if you don't have time to do every single activity, that is OK too! The most important thing is you are at home safe, you are helping your parents, and you are making sure you staying healthy and active.

There are many activities you can do at home that you might not get the chance to always do (baking/cooking, painting a picture, doing a puzzle, etc) and it is really important you get the chance to do all of these things. I have just given you some more ideas to stop you getting bored, and to keep you busy when your parents need to do their work! Don't stress if you can't do all of it - I just don't want you getting bored (and would rather give too much than too little!). Attached is a grid of different activities and some other bits, but make sure you head to the Class Dojo to see the rest of the work.
School Closures Week 1:
We are very sad to inform you that the school will be closed from 23/3/2020 for the foreseeable future. In the absence of learning at school, all the work will be uploaded to our Class Dojo (your passwords have been sent home). The work will also be placed here, but you will not be able to message me via this website (but via the Dojo).
Please complete the work in the grid below and check back on Monday's and Thursday's for another grid.
A few people have requested ideas for a rough daily timetable in order to try and keep some routine (similar to what we might do at school). Please do not think this is essential or must be followed (you can create your own that suits your family), but this might give you some ideas about what you could do each day.
Spring term 2: Science
Year 5 have moved on to look at the Earth, Sun and Moon this term, ahead of our trip to the National Space Centre in Leicester.
So far, we have been exploring the distance between the earth, sun and moon, and found that if the earth was the size of a pea, the sun would need to be over 100 metres away, where as the moon would be the size of a peppercorn and only 25cm from the earth! We will soon be creating our own solar system on the playground, using a number of objects to represent the planets.
Spring term: Science
For the first half of the spring term, Y5 have been looking at forces, and have conducted investigations including:
- air resistance: designing parachutes made from different materials
- friction: testing materials that could quickly stop a bicycle wheel from moving
- water resistance: designing objects and passing them through water
Photos to follow
Spring Term: Topic
Our topic this term is The Battle of Britain. So far this year, we have looked at:
- the outbreak of war
- the homefront
- air raids
- evacuation
- rationing
- roles and responsibilities
- propaganda
- aircraft and warfare during The Blitz
- persecution of the Jews and the Holocaust
With many more themes and issues to be looked at.
In our English lessons, our class book is Letters From The Lighthouse by Emma Carroll. The story follows the lives of Olive and Cliff Bradshaw who are evacuated to Devon during The Blitz, and go in search of their missing sister Sukie. The children have used this as inspiration for writing (diaries, letters, character descriptions, narratives, explanation texts, persuasive writing), shared reading, and speaking and listening activities.
Stansted Aerozone Visit
On Thursday 17th October, the children in our Years 5 and 6 classes were extremely lucky to be invited to Stansted airport to take part in a 'Cool Aeronautics' day at the Stansted Aero Zone. The children spent the day learning about aviation and aerospace, which included a number of hands on STEM (Science, Technology, Engineering and Maths) activities, plus talks from Young Engineers and even an Airline Captain from Easyjet. The children finished the day with a viewing of the runway and even got to glimpse a Jumbo Jet landing. We are extremely grateful for the Royal Aeronautical Society for funding the trip for the children and really hope the day inspired them.
Curriculum Newsletter - Autumn 2019
Summer Term - second half
Year 5 had an amazing day at the National Space Centre in Leicester at the end of June. They saw rockets, satellites, Tim Peake's actual spacesuit and moon rock as well as learning lots of new information, having fun with interactive displays and watching a stunning planetarium show.
As part of their Science work on life-cycles, Year 5 have an incubator full of chicken eggs in the classroom.
This half term, the class have based their writing on a new text called 'The Princess' Blankets' written by the former Poet Laureate, Carol Ann Duffy.
It is a fairy tale of a princess who cannot get warm, no matter what is done for her. A stranger with cold eyes brings her the earth's blanket, the ocean blanket and more, but nothing can warm the cold princess, until one day a musician wanders into the land, and her heart melts with warmth and love.
The children have written some great descriptions but have also held some fun discussions and class debates about possible solutions to helping the princess get warm again.
Year 5 had a brilliant visit to a local factory Rexroth (Bosch) across the road one morning in June to learn about hydraulics. After an introductory talk about the uses of hydraulics in the real world, the children took part in three different activities - two focusing on hydraulics and one on pneumatics. The children also learnt about careers at Rexroth and in the wider world. Well done to our engineers of the future!
In Maths, this half term, the children have been revising all aspects of decimals, fractions and percentages... and how they are equivalent.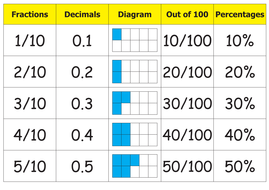 Summer Term - First Half
One of the real highlights of this half term has been the incredible STEAM project undertaken with our 'artist in residence' (Jack Cornell). The overall concept was to analyse the balance between function and aesthetic in engineering and design. In the first task, the children used art straws and tape to design and build a bridge which would accommodate 2 way traffic and ensure that no cars fell off. They then tested the strength of the bridges with kilogram weights. The second task was to construct strong 3D shapes using more rigid straws joined by bent paperclips. This work really consolidated the class work on nets and 3D shape from the previous term. Finally, the children worked with great precision to construct 'hexayurts.' The whole project was great fun and really developed the children's Science, Technology, Engineering, Art and Mathematics skills.
In Science this week, Mrs Culver helped the talented scientists to create an incredible 'plastic' substance just by mixing milk and vinegar. Miss Smith was amazed as she had never seen anything like it before!
Year 5 have now had three swimming lessons and Miss Brock says they have been brilliant in every way - very sensible and hard working...and a real pleasure to teach. Well done Year 5!
This week, they have learn to convert units of measure in Maths (partly by using the contents of Miss Smith's food cupboards!) and to research, then write about, the Polar Regions in their combined English/Geography lessons.
Children from Year 5 (and one from Year 3) thoroughly enjoyed the first Winhills after school scrabble club.
21st May
Year 5 have been very busy recently. Last Monday, the whole class went to St Neots fire station to learn about different ways they can keep themselves safe. After a picnic lunch, they learnt about water, rail and bike safety as well as a person from 'Trading Standards' teaching them about the age restrictions on buying certain products. The police explained how to keep themselves safe online and the fire officers showed them how to escape from a smoke-filled room before calling the emergency services. It was a really fun afternoon but hopefully the children will also remember the crucial safety messages.
Maths Challenge
On Tuesday after school, a team of brilliant mathematicians from Year 5 joined 9 other teams from the local area in one of the heats for the 2017 Cambridgeshire Year 5 Maths Challenge. Although they didn't win, the children did us proud and were particularly commended on their performance in the second round of questions.
'Read it again' award ceremony
Every Spring, Winhills enjoys taking part in a Cambridgeshire Libraries competition to find the best new picture book and, this year for the first time, we were invited to attend the awards ceremony at Crosshall on Thursday afternoon. Two pupils from Year 5 and two from Year 4 had the amazing opportunity to meet and chat with the shortlisted authors. They even bought two signed books for school.
Year 5 were inspired by the General Election and spent a week preparing to hold their own Winhills mock election. After forming their own parties, the children in Year 5 wrote manifestos and persuasive speeches to explain their policies. They took part in a class debate and spoke in assembly before canvassing support at breaks and lunchtimes. On Election Day, Year 5 set up a polling station with booths, ballot papers and a ballot box. They checked that all votes (including postal and proxy votes) were fairly cast before the close of polling.
In total, 250 votes were cast with these results:
Grinhills 74
Starburst 63
Tremendous Team 41
Roseburst 36
Super Democracy 36
Huge congratulations to Grinhills but a big 'Well Done' to all the parties for fighting such great campaigns.
What an amazing time Year 5 had in Cambridge today! They spent the morning in the Fitzwilliam Museum learning about paintings (including some by famous artists such as Monet and Picasso) before exploring some of the galleries containing sculptures, armour and Ancient Egyptian artefacts. After a picnic at the Botanic Gardens, the children visited the glasshouses (particularly enjoying the rainforest and cacti-filled desert), watched dragonflies at the fountain and found the centre of the maze. Great fun and lots of learning!
Linked to their work on 'Shackleton's Journey', Year 5 had an interesting visit today from a scientist who works in Antarctica. He explained how travel, life and work near the South Pole has changed (or stayed the same) in the last 100 years and he even let the children dress up in his polar clothing! They asked lots of great questions which clearly demonstrated their brilliant knowledge so we were very proud of them.
Games
Yr 5 have been developing their striking and fielding skills as part of their cricket lesson and enjoyed working as a team.
Science - The children have been investigating thermal conductivity and the best materials to use to keep an ice cream frozen. They found out that poor conductors of heat made the best insulators.
English- The children applied some of their SPAG sentence structure knowledge and wonderful vocabulary to write an alternative chapter for our class text 'The Firework-maker's Daughter'.
History - The children have been learning about daily life in Britain during WW2 and how people stayed safe during an air raid.
DT - The children investigated Anderson Shelters and explored how corrugating materials by folding them, can make them much stronger.
Maths - The children have been converting decimals into fractions and improper fractions into mixed numbers. They continued to add and subtract fractions with related denominators and multiplied fractions by a whole number.
Maths - The children have been learning short written methods of multiplication and division and applied them to problem solving tasks. This week they have enjoyed investigating inverse and used inverse and all four operations of number to solve puzzles.
Science - The children have been investigating the properties of natural and synthetic materials.
English - The children have enjoyed the next chapters of 'The Firework-Maker's Daughter' and wrote a newspaper article reporting some of the dramatic events so far. We have been finding lots of wonderful examples of vivid vocabulary and used different ways of starting sentences to write our own versions of a chapter 5.
History - The children have been learning about why the Battle of Britain was a key turning point in WW2.
Art - The children have been developing their cross hatching and shading techniques. They then used shading to create mood in WW2 sketches.
Music - Year 5 have made a great start learning how to play the ocarina and reading ocarina notes.
Science - The children have been investigating forces in water and how different types of liquids, such as salt water create different resistances.
Maths - The children have been converting units of weight and solved problems involving missing amounts of ingredients from recipes. They have been learning to calculate the area of composite rectangular shapes and investigated the surface area of our school halls.
English- The children have enjoyed the next chapters of 'The Firework-Maker's Daughter' and wrote a diary account from the point of view of the main character. They took part in drama role plays and then wrote their own play scripts with lots of fantastic stage and character directions.
Maths
The children have enjoyed distinguishing between regular and irregular polygons based on reasoning about equal sides and angles. They have been adding and subtracting decimal and larger numbers mentally using a range of different strategies and reasoning about which methods were most effective. Yr 5 worked very hard securing their written methods and then applied them to two step and multi-step problems.
Science - The children have been investigating the forces involved in floating and sinking and how surface area affects the design of boats and ships.
.
English- The children are really enjoying reading 'The Firework-Maker's Daughter' and exploring the rich vocabulary in the text. We used this to help us write some amazing character descriptions and imaginative firework recipes
15/01/16
The children have made a great start to the term. In maths they have really enjoyed reading and writing Roman numerals to 1000 and reading years in numerals, especially their birthdays. They have counted forwards and backwards through zero and interpreted negative numbers in context, by finding the difference between temperatures in different countries. They have also worked on number patterns and sequences.
In English, the children have been learning about the key features of discussion texts and enjoyed class debates about 'School Uniform - Good or Bad?' and '24 hour Kids TV - Good or Bad?'. They then wrote their own balanced arguments. They have also been revising sentences with subordinate and relative clauses and learnt to spell words with silent b .
Science
The children have been investigating how surface area can affect air resistance in different size parachutes.
Music
In music, the children have enjoyed developing a sound story map and created a composition of mystery music to represent the poem 'The Marie Celeste' by Judith Nicholls.
Welcome back - The children have made a great start to the new term.
18.12.15
Yr 5 have enjoyed a week of celebrations. We had three fantastic performances of 'Carols by Candlelight', Reward Assembly, Christmas lunch, Reward Day, silent disco and a wonderful Christmas Service at St Mary's Church.
Science
The children have been learning about the force of friction. They investigated which surfaces created different amounts of friction and resistance on different types of footwear.
Science
The children have been learning about forces and enjoyed a class experiment to show how the mass of the Earth causes gravity. They researched Sir Issac Newton and used force meters to measure the force of gravity on objects within our classroom.
English
The children are really enjoying our new class text 'Cosmic' by Frank Cottrell Boyce.
They enjoyed drama role play and conscience alley to explore characterisation which helped us to write in role as characters from the book.
Maths
The children have been learning about fractions and making visual representations to show equivalent fractions.
DT
After modifying their design plans, the children have been constructing their rockets based on the Vostok space rocket.
English
The children are enjoying reading 'The Princess' Blankets' and have been learning about how authors create settings. We explored the different senses we could write about to develop our vocabulary.
Congratulations to Turquoise class for winning the Year 5 DLPT Intra-School Sports Festival today, they made a great team effort and we are very proud of them.
Children in Need 13.11.15
All the children took part in a ramble for Children in Need wearing funny headwear!